"The only perfection that exists is the perfection of you exactly as you are, right here, right now, in this very moment."
Beauty comes in all different shapes, sizes and forms. If you have a negative body obsession, break free from it and learn to see the beauty in diversity. It is your job to take care of yourself. Once you learn to love yourself and are comfortable in your own skin, you will attract the relationships you want in your life.
Your self-worth and desirability depend on what you think and how you feel about yourself. Other people can influence your beliefs about yourself only if you let them. If you are lucky enough to have a supportive partner who loves you as you are, bear in mind how the universal source (read it as the Almighty) gives you what you need, when you need it.
Remember, what you see in magazines and television is not the only standard for being attractive! Do not accept and internalize this socially induced hallucination kind of value system – the belief that you need to be thin in order to please your partner.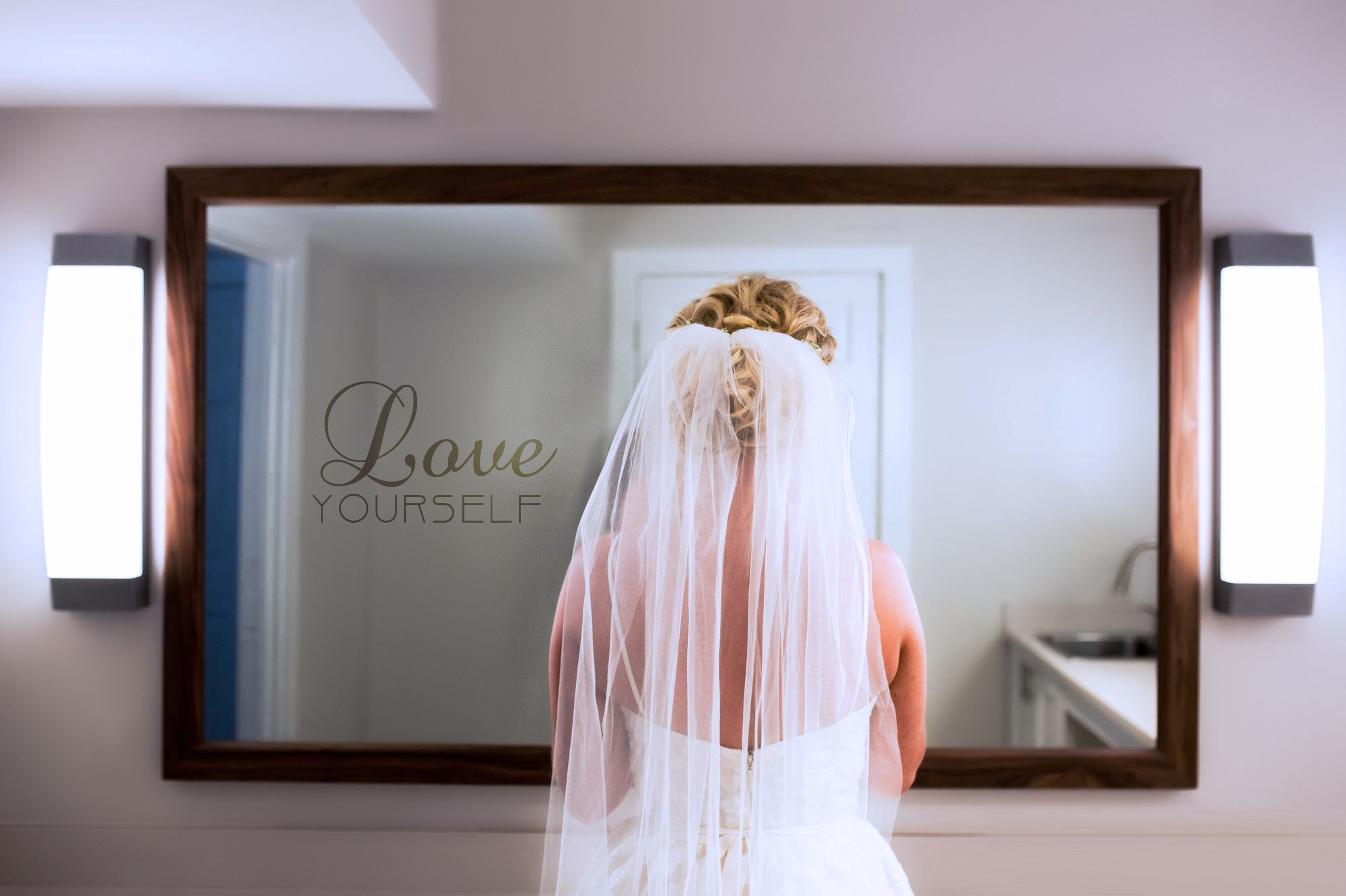 You need to constantly affirm to yourself that you can and will care for yourself with the love and compassion that you deserve. You deserve to live a life of abundance, joy, love and success.
"I am so fat", "The cellulite on the back of my thighs is disgusting", "I wish I had her legs", "My butt is way too big", "If I gain weight, I will hate myself"' "She's thinner and more attractive than I am", "If only I had her body, I would be happy", "If only I lost those extra 10 kilos, then I would be happy, successful and lovable in a relationship", "My age is really beginning to show", "I looked so much better when…", "I'm so ugly!"
This list is by no means exhaustive, we all have our particular brand of thoughts like the ones above, and we all have unique feelings that result from them, don't you agree?
Discover who created these thoughts, and identify them. Most probably, the answer is you!
Now, it's time to banish all these thoughts and replace them with positive substitutes like…
"I'm inherently beautiful, lovable and worthwhile", "I'm honouring and working with my body to make it as healthy and vibrant as possible", "I'm creating loving relationships", "Everything I desire is showing up in my life", "My intention will create what I desire", "I'm already perfect exactly as I am", "We are each a unique expression of the divine. I am beautiful; she is beautiful; he is beautiful; we are all beautiful!"
With these positive thoughts, you may go about shopping for fashionable wedding attire and choose your heart's desire among the assortment of ethnic and western ensembles that all the anchor brands offer, catering a wide range of budgets and tastes.
With a plethora of promising designers and artisans from across the country showcasing their style palette and those plus size stores offering anything you wish, your wedding is the time to shed your guilt and indulge in your unique fashion sensibilities!