"Women are seldom silent. Their beauty is forever speaking for them" said Philip Moeller.
Undoubtedly, our men folk would agree with him on this stand, at least!
When a couple enters into a new phase of life, the wishes and blessings of the elderly, their friends and well-wishers are regarded the most essential. Both the families have great joy and pleasure to announce the wedding festivities to their near and dear ones.
The customs and rituals of Indian weddings are manifold, fascinating, nevertheless, exciting to the partaker. One of the most entertaining gatherings during the pre-wedding festivity is the Mehendi Function.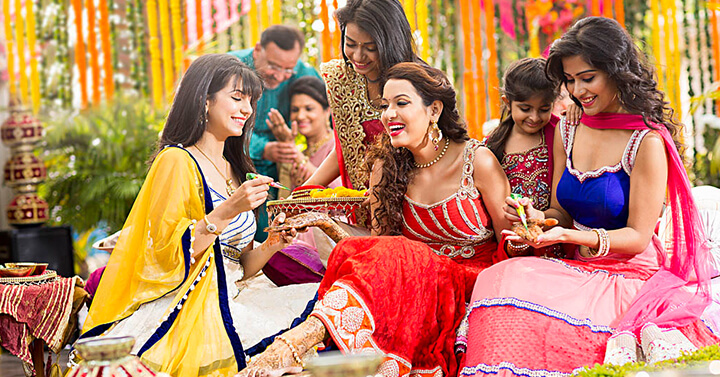 It is the prerogative of the femininity of every bride-to-be that the male species can only go green with envy!
'If the feminine is lost on the planet, nothing of beauty, nothing of tenderness, nothing of truly aesthetic value will survive' goes a saying.
Body art with henna, also called Mehendi in Hindi, has been around since the late Bronze Age, which is about 4000 years! Henna is a plant that grows in tropical climates of Africa, northern Australia, and southern Asia. The people of ancient Egypt and India have used this form of temporary tattoo using the paste of henna during religious ceremonies and wedding festivals.
Mehendi designs are decorative patterns that are created on young women on the context of marriage and fertility celebrations. Of course, women of all age groups now love to have these designs on their arms, hands, and feet…
The natural rich red-brown colour of the Mehendi is now popular among almost all the nations of the world. Jews, Sikhs, Hindus, Muslims, and Christians celebrate their pre-wedding festivities along with this event called Mehendi Night, by adorning the bride and groom with intricate designs of their choice.
Oh! What a dazzling show of artistic talents! The imagination of the Mehendi artist with the passion and concentration of the work is truly admirable.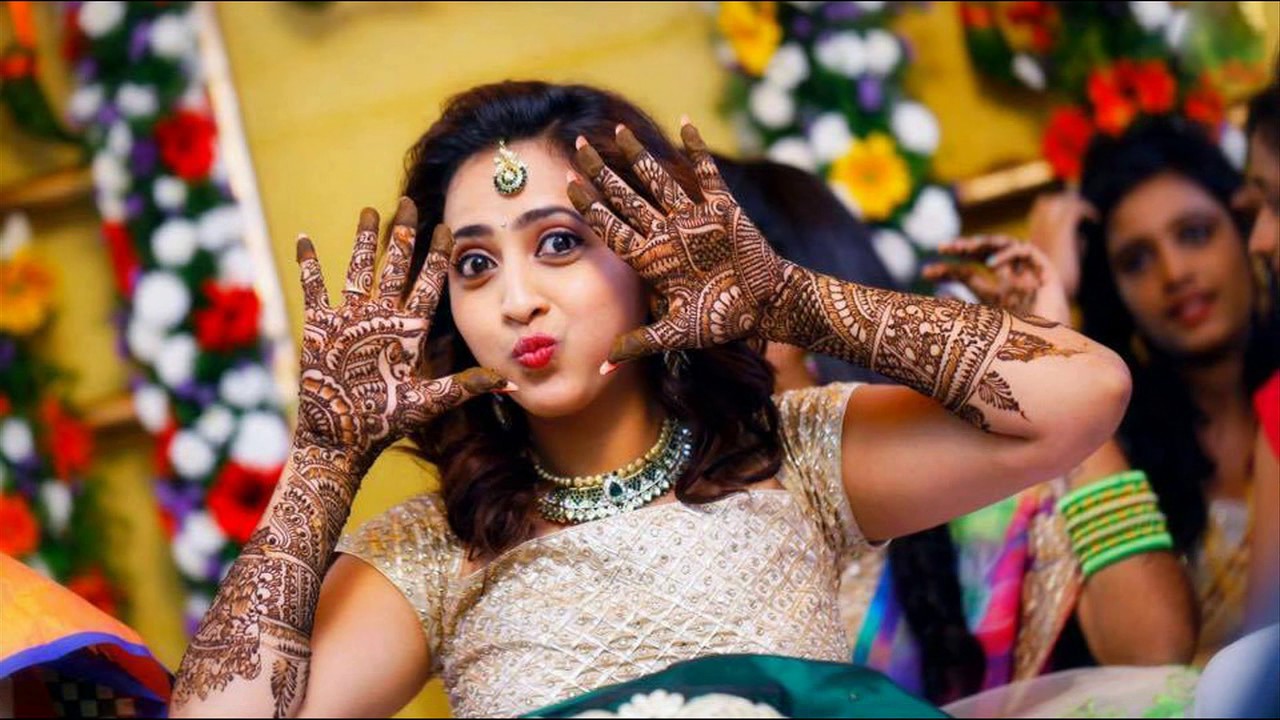 Henna is unique, mysterious and seductive as it transforms the body canvas into a work of art that is beautiful to behold.
Henna is an all-natural, fun, easy and safe way to decorate the body with temporary designs for special occasions. Lasting about 1 to 3 weeks, and gradually fading over time, this ancient art form is increasingly popular today.
In India, the application of henna designs elaborately on the bride's body by a professional henna artist also symbolizes beauty, joy, spiritual awakening and offering.
These geometric, floral and paisley patterns are classified into many styles. Of them, Arabic, Indian, Indo-Arabic, Pakistani, Moroccan, Mughlai are the most sought after. These days, a lot of experimentation has led to multi-coloured Mehendi, accentuated with crystals and glitters, adding the sparkle and taking the fashion, forward!
The groom can spend some of his time (!) finding many animals and birds like elephant, peacock, dove, parrot, and sometimes, even Gods and Angels that are very minutely hidden in a maze of complex patterns, without much space in-between.
Think of the health benefits of henna like detoxifying and cooling the body, protecting the skin, anti-aging, anti-bacterial and being an excellent source of astringents, it sure tops the list of must-haves!
And oh! ….those designs, are pure art at its best !